Marti Casper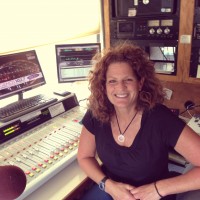 Marti started as News Director in college at Cayuga Community College in her hometown of Auburn, NY, in the fall of 1979 and has worked in radio ever since. Marti has worked at radio stations across New York state, including Auburn, Geneva, Syracuse, Buffalo and Rochester, serving as News Director, disc jockey, assistant music director, traffic reporter and morning show personality. Marti moved to Rochester is 1995. She is very involved in the community. She is on the media advisory board for the Breast Cancer Coalition of Rochester, Rochester Area Triatheletes, Honorary Chair for Gilda's Gang, a running/walking group that raises funds for Gilda's Club Rochester by training with the Gang for the Rochester Half Marathon in the fall. She also emcees and runs a number of fundraising 5K's. Marti is a certified spin (indoor cycling) instructor and teaches 4 classes a week at 2 different health clubs in town. She LOVES music, classic movies and TV, and loves being home and spending time with her family.
Marti met her husband Bill when they both worked at the same radio station in Buffalo, and have been married since 1994. They have 2 kids, Chloe and Andrew. Marti is also a crazy cat lady. She has 6 kitties, all adopted from local shelters.
Cheesy Haunted Hits theme week continues with the song from the 1989 Batman movie starring Michael Keaton, Kim Bassinger and Jack Nicholson.