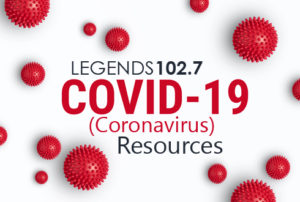 Get the most up to date information on the Coronavirus/COVID-19 from these official resources:
New York State Coronavirus General Information Hotline: 888-364-3065
Monroe County Health Department
Monroe County Health Director Dr. Michael Mendoza
Monroe County Executive Adam Bello
New York State Health Department
Remember, if you think you have COVID-19, call first before getting medical attention. From the CDC: Call the healthcare provider and tell them that you have or may have COVID-19. This will help the healthcare provider's office take steps to keep other people from getting infected or exposed. More on what to do if you are sick here.
And, while you're laying low don't forget you can also listen to Legends 102.7 on your smart speaker (Amazon Alexa & Google Home). Just say "Alexa, play WLGZ". Your favorite live and local radio personalities will keep you updated on the air.