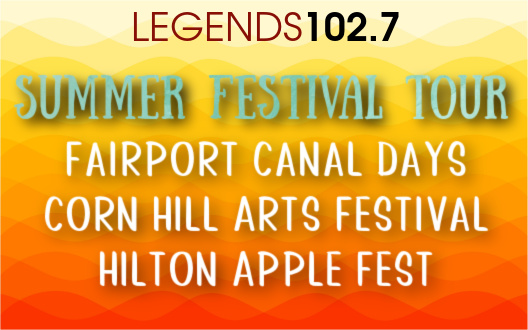 LEGENDS 102.7 is hitting the road for festival season! Find us around town all summer long at these festivals:
Fairport Canal Days – June 3-5
Corn Hill Arts Festival – July 9 & 10
Hilton Apple Fest – October 1 & 2
We'll have great prizes and swag at the tent. We'd love to meet you and thank you for listening to LEGENDS 102.7!
Thank you to our sponsors: